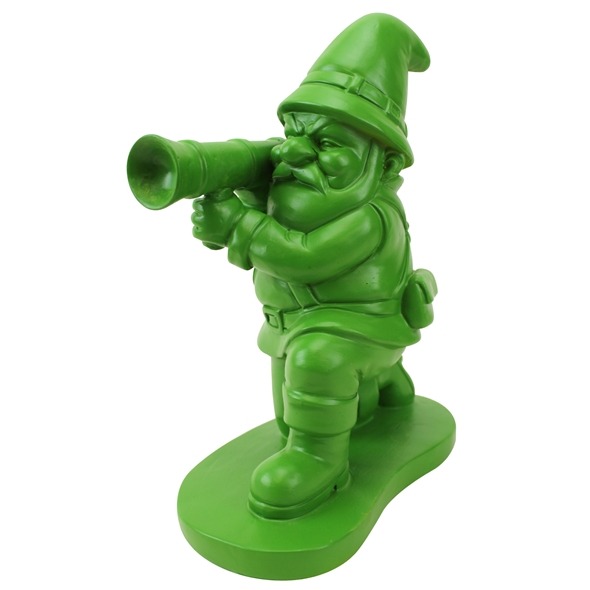 Army Man Garden Gnome
I love the smell of fertiliser in the morning!
Turn your garden into a battleground with this awesome little
Army Gnome
! He looks just like the green army men that everyone used to play with - he even has his own bazooka!
We recommend buying a few of them and making them fight your
Garden Gnome Massacre
monster for control of the lawn!
Key Features:
Green army man design

Liven up your crummy old lawn

20 times cooler than your mum's garden gnomes
Product Description
Did you ever play with those little green army men as a child? Yeah? Well, how would you like to inject a bit of that fun into your boring back garden? The Army Garden Gnome is an awesome alternative to the usual garden ornaments - why not buy a few and make them fight?
Re-enact the army man wars of your youth!