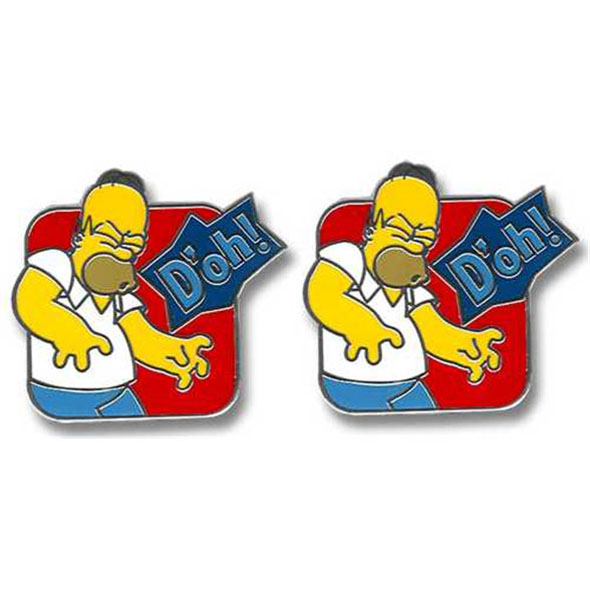 "D'oh!" - Simpsons Cufflinks
The perfect gift for smartly-dressed Simpson maniacs!
D'oh! If you know someone who's always messing it up, these
Simpsons cufflinks
will make the perfect present for them.
Then, whenever something goes wrong in the office, they can just look at their cuffs and console themselves with the fact that no matter what happens, they'll never be as destructively daft as Homer Simpson.
Key Features:
Packaged in a snazzy gift box

Also known as [Annoyed Grunt] cufflinks

Swivel bar secures the cufflinks

Ideal for formal shirts and jackets
Product Description
No sharp-dressing Simpsons fan should be without a pair of these Simpsons cufflinks. This brightly-coloured pair makes a great gift for your bungling buddy or any other loveable oafs you know.
And now, a compilation of Homer Simpson's best D'ohs:
Similar Products
Leave a Review >
Customer Reviews
joanna, swindon
19/12/2012 None.